Books on Father's Day
10 Father's Day Books that will Tell Your Father's Interests!!
What would be the best thing to give to your Father on Father's day? Your father probably has everything that you can gift him, it may be one of his favourite gift items but he can buy it all on his own. So, a more thoughtful gift would be a better idea to bank upon. One of the most thoughtful gifts could be Father's day books, the books that focus on the fact of being a father.
The most beautiful thing about gifting a book is that your father who thinks that he has touched all the areas will get a chance to explore more, more about his interests, hobbies, and his way of life by reading somebody else's life through the book.
Here is a precise list of Father's Day gift that you can gift to your father. We have exclusively prepared this list to make your search easier to find the perfect gift for you father. Flip through the list and find the perfect idea on gifting a book to him. Here goes the list: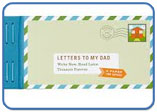 1. Letters to My Dad This one is a compilation of twelve envelopes ten of which are prompted while two of them are blank. This one is a simple option for all age groups of children and it will help them to express to their father how much they adore them. The prompts on some of them, read as "One thing I love about my family" and "my favourite memory". This, you can gift to your father on Father's day.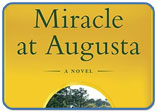 2. Miracle at Augusta
This book is a resourceful addition to the author's bookshelf. It tells the story of Travis McKinley, a golfer by profession, who unexpectedly wins the game of PGA Senior Open. Playing on the most revered golf course has been paired with a teenager.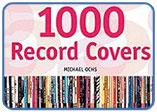 3. 1,000 Record Covers
This one is for all those enthusiastic Dads out there who love art and they still have records in their home. It will mesmerise them and can capture their attention for hours. This has been designed by the famous rock photographer and music archivist Michael Ochs has presented it beautifully. The readers will get to experience the how rock music evolved from the period of 60s to 90s.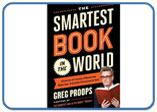 4. The Smartest Book in the World
All Dads love two things, one quest and other comedy- they will get it all here! This one has a huge collection of historical and current day references. This will empower your Dad with an assortment of trivia which they can share with family and friends at gatherings. You can gift this one to your Father on Father's day.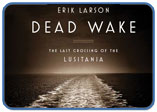 5. Dead Wake
Dead Wake is a bestseller book of New York Times which is based on the story of the luxury ocean liner which was considered during World War I as the fastest ship. During 1915, the ship sank which carried a large number of children and infants. The book looks into every subtle detail of the disaster.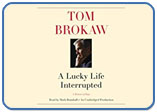 6. Tom Brokaw: A Lucky Life Interrupted
This one is the memoir of Tom Brokaw which is an extract from a journal which he had during emotional, frightening years when he caught cancer. This one he wrote to teach people on the journey he had during the time and encourage then to boldly handle such hardships in life.