Movies on Father's Day
Cinema is one of the very resourceful sources of presenting to the people any event or the essence of any relationship that we have in our lives. A man transforms completely when he comes to the stage of being a father and acquires the art of every other thing which, he otherwise would have not tried at all. There have been quite a piece of few movies made in the past based on the significance of a Father and Father's Day. These movies on Father's Day have been exceedingly helpful in presenting to the people the role of a father and all that which takes to become a good Father.
Here is a list of a few of the movies which beautifully have expressed the wonderful and joyous sometimes a frustrating one journey of being a father. They vividly present the idea of being a father. Here goes the list of movies:
1. The Royal Tenenbaums
This is a beautiful story of a family of husband-wife and their children. Tenenbaums, the Father had left the family long ago and has been living away from the family. His three of the children are genius ones. It's the story of how, their Father plans it out and takes his terminal stomach cancer as an emotional tool to glue back the family together. It is he who makes the effort to win back his estranged wife Ethel.
2. He Got Game
This one is the story of a Jake Shuttlesworth (Denzel Washington), a single father who has been stuck in an unintentional killing of his boy's Mother. It is a 1998 drama of Spike Lee who talks about second chances and new hopes.
3. Like Father, Like Son
The story revolves around the hidden eternal love of a father. Ryota who has a six years old son named Keita, is a successful architect of Japan and when e learns that his son is not actually his biological son. But, his real son, Ryusie is being brought up by a shabby electrician. When both of the families meet together they are perplexed on what to do next. The children have been exchanged in the hospital itself during the time of birth. Ryota could not accept the fact that his child could grow in such a shabby condition, who, could barely hold the chop sticks.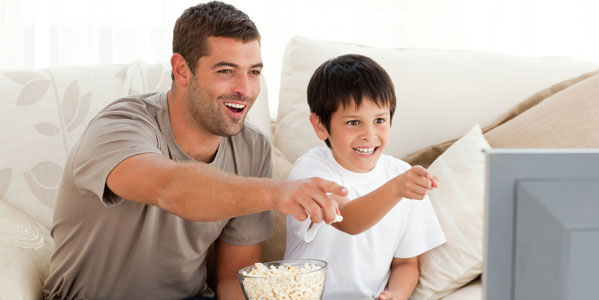 The plot is beautiful which opens up with Ryota turning from a royal architect to a father developing delicacy and empathy for his shabby child which he would not have ever imagined. Gradually, Ryota starts exploring Ryusei more and also the fatherhood inside him
4. Finding Nemo
This earth is indeed vast yet a dangerous place for cute little fishes to live in. It is Pixar's 5th animated film and is one of the most famous movies till date which revolves around a never-ending anxiousness of a father called Marlin who is a clown fish. Marlin had to follow Nemo, his missing son, in middle of the planet to learn when, how and when he can let him go. The movie beautifully shows the helplessness of a father, a relationship you are not usually entitled to talk about. The story revolves around the want of father to find the best for his son and making him capable of how he can discover the best for himself.
These are a few of the really heart-touching stories of fatherhood, which opens us the struggle, happiness, joy and the taboos of being a father. Father's day is around and you can easily bank upon watching these movies with your father for a great celebration.