Father's Day Breakfast Recipes
Make your Dad feel like the King this Fathers Day! Treat him with a delicious Fathers Day breakfast in bed this Fathers Day and make him believe that he is the most special person in this whole world.
Try out these simple Fathers Day Breakfast Recipes with love and he would bless you for life for being the best son / daughter in the world. You may also like to pamper Papa by not stressing too much on the calories and sugar he consumes on his special day and make him feel relaxed and happy.
List of Fathers Day Breakfast Recipes
1. Cucumber Cheese Cake (Khira wala Cheesecake)
2. Cheese Omellete
3. Corn Cases (Bhutte ke Katore)
4. Kathi Rolls
1. Cucumber Cheese Cake (Khira wala Cheesecake)
2. Cheese Omellete
3. Corn Cases (Bhutte ke Katore)
4. Kathi Rolls
Cucumber Cheese Cake (Khira wala Cheesecake)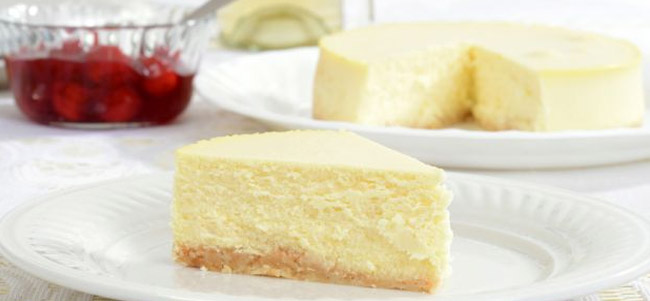 Ingredients (Serves 4)
225 gm: Hung Curd
175 gm: Crushed Salted Biscuits
150 ml: Whipped Cream
50 gm: Butter
2 no: Eggs
1 tsp: Lemon rind
1 tsp: Coarsely ground Black Pepper
50 gm: Grated Cheese
1 no: Grated Cucumber
1 1/2 tbsp: Castor Sugar
2 tbsp: Lemon Juice
2 tbsp: Shredded Mint
1 tsp: Crushed Garlic
2 tsp: Gelatin, sprinkled over 1/2 cup water at room temp for 15 min before adding
Pepper to taste
Salt to taste
Method
Combine crushed biscuits, butter, lemon rind and cheese.
Season and set it in flan dish. Mix the cucumber with hung curd and beat until smooth.
Add the egg yolks, sugar, lemon rind, gelatin, garlic, mint and whipped cream. Season well.
Layer the curd over the biscuit base. Set in the fridge.
Garnish with cucumber and mint leaves. Serve chilled.
Cheese Omellete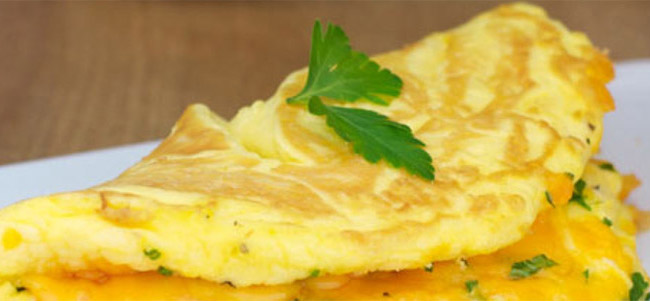 Ingredients
2 tbsp: Grated Cheese
2 no: Eggs
1tbsp: Butter
Freshly Ground Pepper
Salt
Method
Beat the eggs, salt and pepper together.
Pour into the pan. Cook until the eggs begin to set.
Sprinkle the cheese over in a straight line in the center.
Fold both sides, of the omelette to cover the cheese, overlapping one side over the other.
Flip the omelette, cook till set and serve.
Corn Cases (Bhutte ke Katore)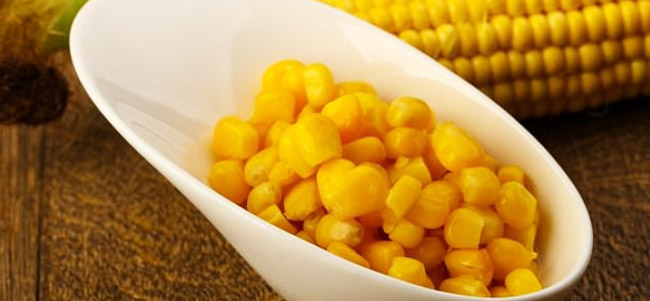 Ingredients
Small tin: Corn kernels drained
12 slices: Bread - crust removed
1 no: Onion - diced
1 no: Green Chilli - chopped
Salt & Pepper
2tbs: Whiskey
2tbs: Cream
25 gm: Butter
2 tbsp: Cheddar cheese - sliced
1tsp: Butter

Method
Melt 25 gm butter, brush over patty tins moulds.
Roll out bread with a rolling pin to flatten. Press into tins.
Bake at 200 degrees C or until crisp.
Cook onions and green chilli in butter until soft. Stir in whisky. Add corn and cream. Reheat.
Spoon into baked cases. Scatter with cheese.
Bake in a hot oven or place under a preheated grill until the cheese melts.
Serve hot.
Kathi Rolls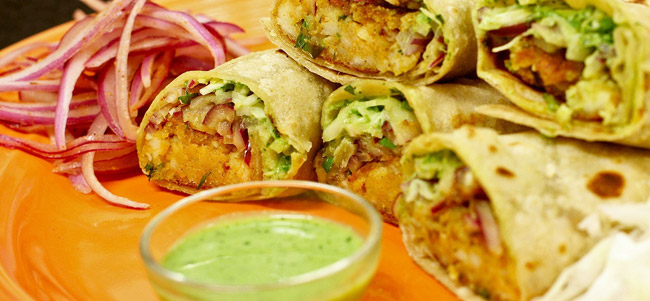 Ingredients
2 cups: Maida (refined flour)
4 eggs - slightly beaten
Yogurt - to knead the dough
Dry Flour to help rolling
Chicken, Mutton or Paneer Tikkas for filling
1/2 cup: Finely Chopped Onions
Chopped Green Chillies: to taste
2 tsp: Lemon juice
Ghee for frying the paranthas
Green chutney
1 tsp: Salt
Salt to taste
Method
Mix maida and salt, and knead into a soft, sticky, dough (quite wet), with the yogurt. Cover and keep aside for 2-3 hours.
Mix onions, green chillies, salt and lemon juice and keep aside.
Place a tawa over the burner, and heat it over high heat. While it is heating, roll a piece of dough into a 1/8" thick round, using dry flour if it sticks.
Keeping the heat high, place the round over the tawa. When bubbles start appearing, flip it over and pour a generous helping of egg over it. Dribble some ghee around the edge and lower the heat. When brown on the underside, flip over for just a few seconds.
Take the parantha off the heat, keep egg side up, smear with some chutney, place tikkas in a line in the center, cover with the onion mixture, roll and serve.